It's April "fools" day today. I've never liked April 1st because I don't want to make others out to be fools - or see myself made a fool. The devil wants to make fools of us, conversely, God wants to give us wisdom.
James 1:5 says, "If any of you lacks wisdom, he should ask God, who gives generously to all without finding fault,
and it will be given him
." (NIV, Bold mine.)
How does that pertain to becoming spiritually fit?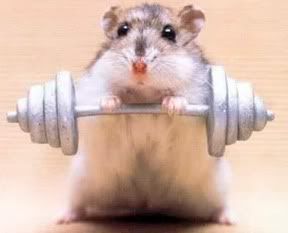 The world tells us to be physically fit. God says in Ephesians 6:11 to "Put on the full armor of God so that you can take your stand against the devil's schemes." And in verse 12 he goes on to say, "For our struggle is not against flesh and blood, but against the rulers, against the authorities, against the powers of this dark world and against spiritual forces of evil in the heavenly realms."
There's no amount of brawn that can help with this type of battle. Ephesians 6 goes on to tell us how to be spiritually fit. In verses 14-18 we find out how to put on God's armor.
Verse 14 tells us to stand firm with the
belt of truth
around our waist and the
breastplate of righteousness
in place.
I looked up the word truth in this verse and it means: a. What is true in any matter. b. What is true in things pertaining to God and the duties of man, moral and religious truth.
Righteousness means: a. The doctrine concerning the way in which man may attain a state approved of God. b. Integrity, virtue, purity of life, rightness, correctness of thinking feeling, and acting.
How can we "put on" a belt of truth or breastplate of righteousness each day? Spending time in God's word! We are told that the Bible is truth.
2 Timothy 2:15 says, "Study to show thyself approved unto God, a workman that needs not to be ashamed, rightly dividing the word of truth." (KJV)
We are called to not only read the Bible, but to study His word and pick it apart, until we have a real understanding of its truths. I like the verse that talks of meditating on the scriptures. We are told to talk about them all throughout our day to our children and friends.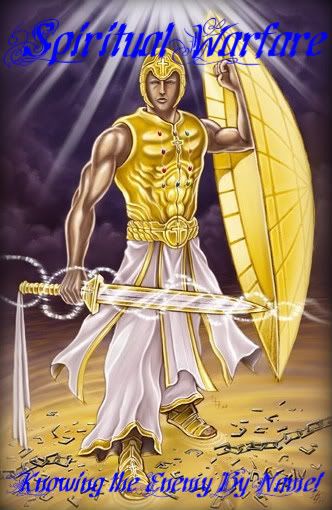 I want to encourage you over the next two weeks to begin a practice of not only reading the Word of God, but pondering those words all day long. Talking about them with others will give you more insight and depth as you let His words become your belt of truth and breastplate of righteousness.
Just like starting a new exercise program at the gym, this will not be easy. You will have to be determined to take on this new practice of meditating and talking about God's word all day. Remember the phrase, "No pain, no gain." This applies to spiritual and physical aspects of life.
Check back in two weeks, on April 15th to begin the next phase in your spiritual workout (more of God's armor).